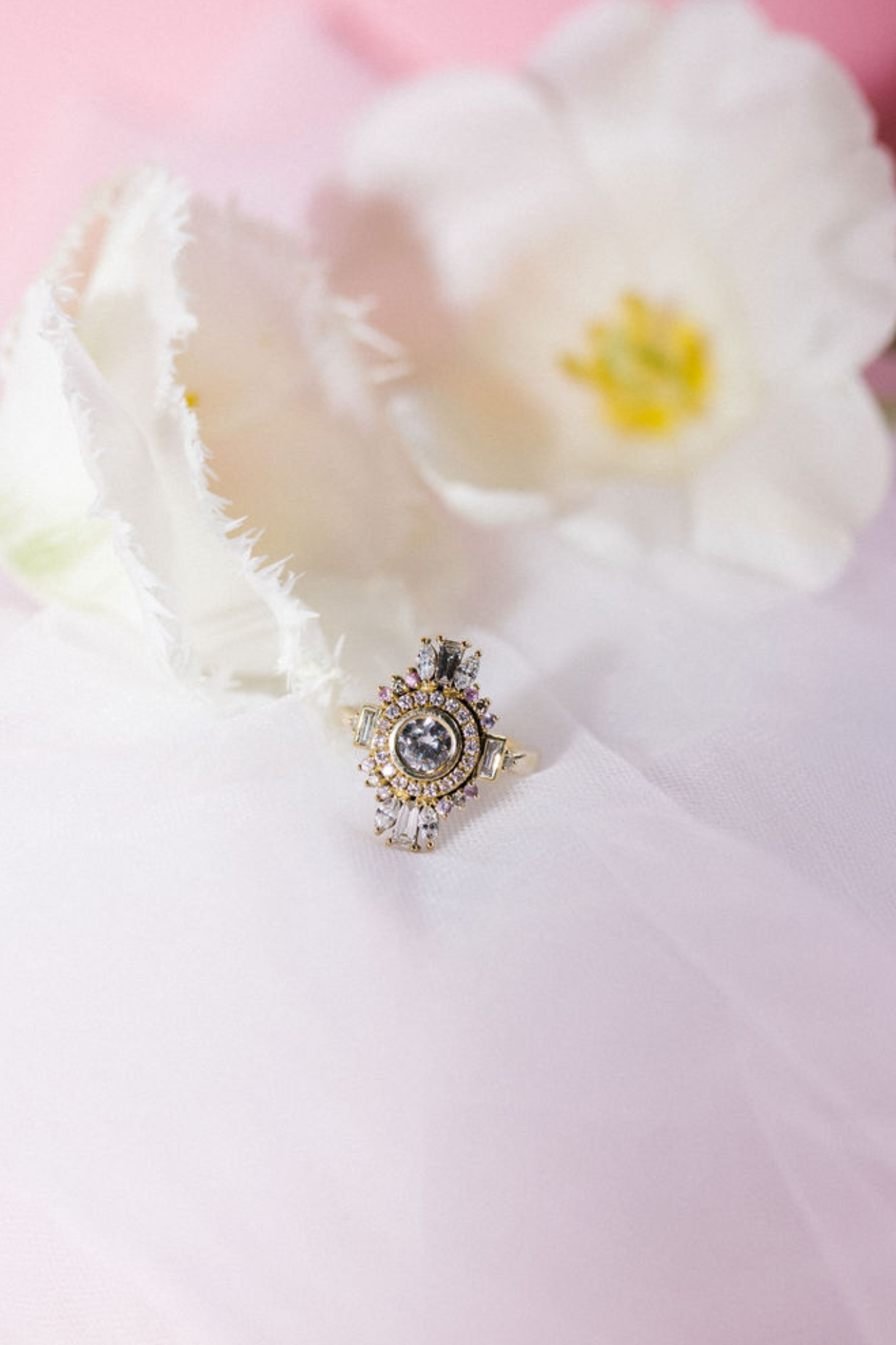 BREATHE NEW LIFE INTO THE OLD
Repurposed Jewellery
Often people find themselves in the very fortunate position of having a once very well-loved or sentimental piece of jewellery that no longer sees the light of day for a range of reasons included fashion, material or style. Fortunate, because this does not have to be end of that piece's life. Erika Watson Jewellery specialises in repurposing old, unused or heirloom items into fashionable statement pieces perfectly tailored to your taste.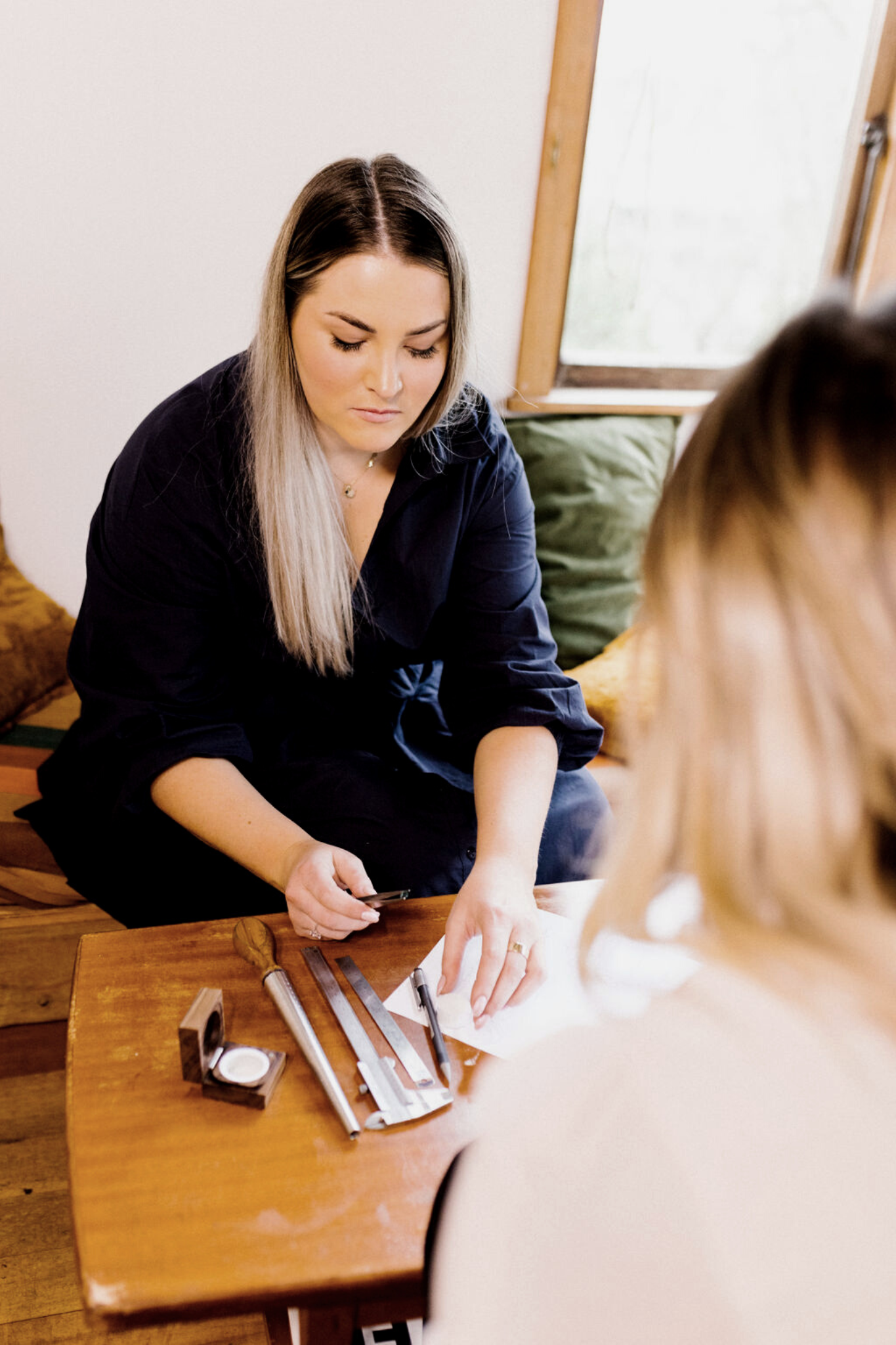 DON'T BE RUN OF THE MILL
Bespoke Occasion Jewellery
Nothing says you are special like a bespoke piece of jewellery. It's personal, it's tasteful and if made by Erika Watson Jewellery, it's made to last a lifetime. We custom make it all, from Engagement and Wedding rings to special remembrance or celebration pieces. Erika's style is classy, quality and absolutely wearable - aside from that the floor is yours. Her specialty is taking your vision, building on it and exceeding expectations.
ERIKA WATSON'S
Custom Design Process
Vision Board
Whether you have completed an online custom design request or not, you will have an in-depth consultation with designer Erika Watson herself. Here you will discuss your visions, requirements and jewellery purpose.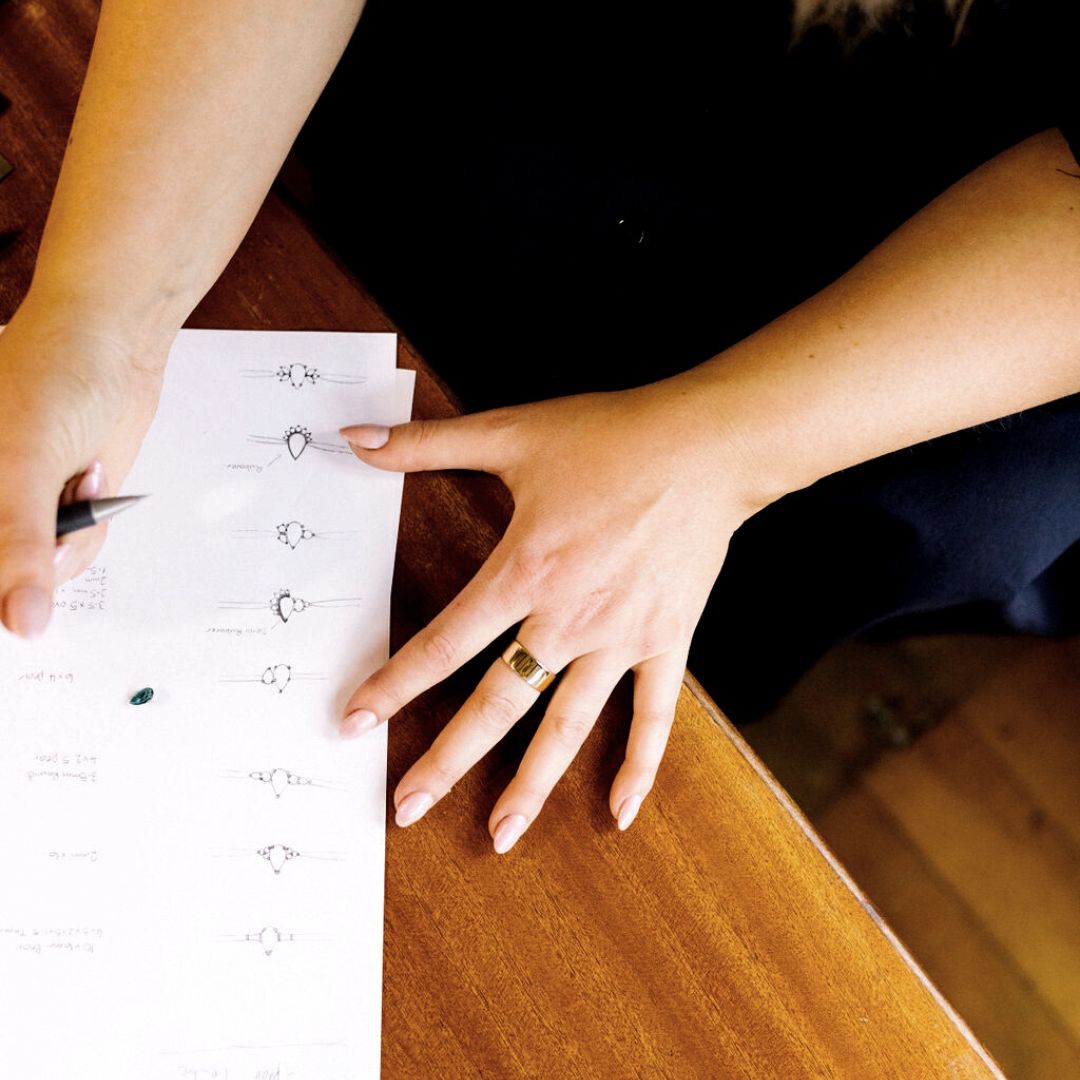 Bespoke Concepts Developed
Following your in-depth consultation Erika will go away and design your custom jewellery piece, bringing back a variety of concept sketches for you to review. Together you will talk through the design and Erika will take those suggestions and create two or three final concepts to choose from.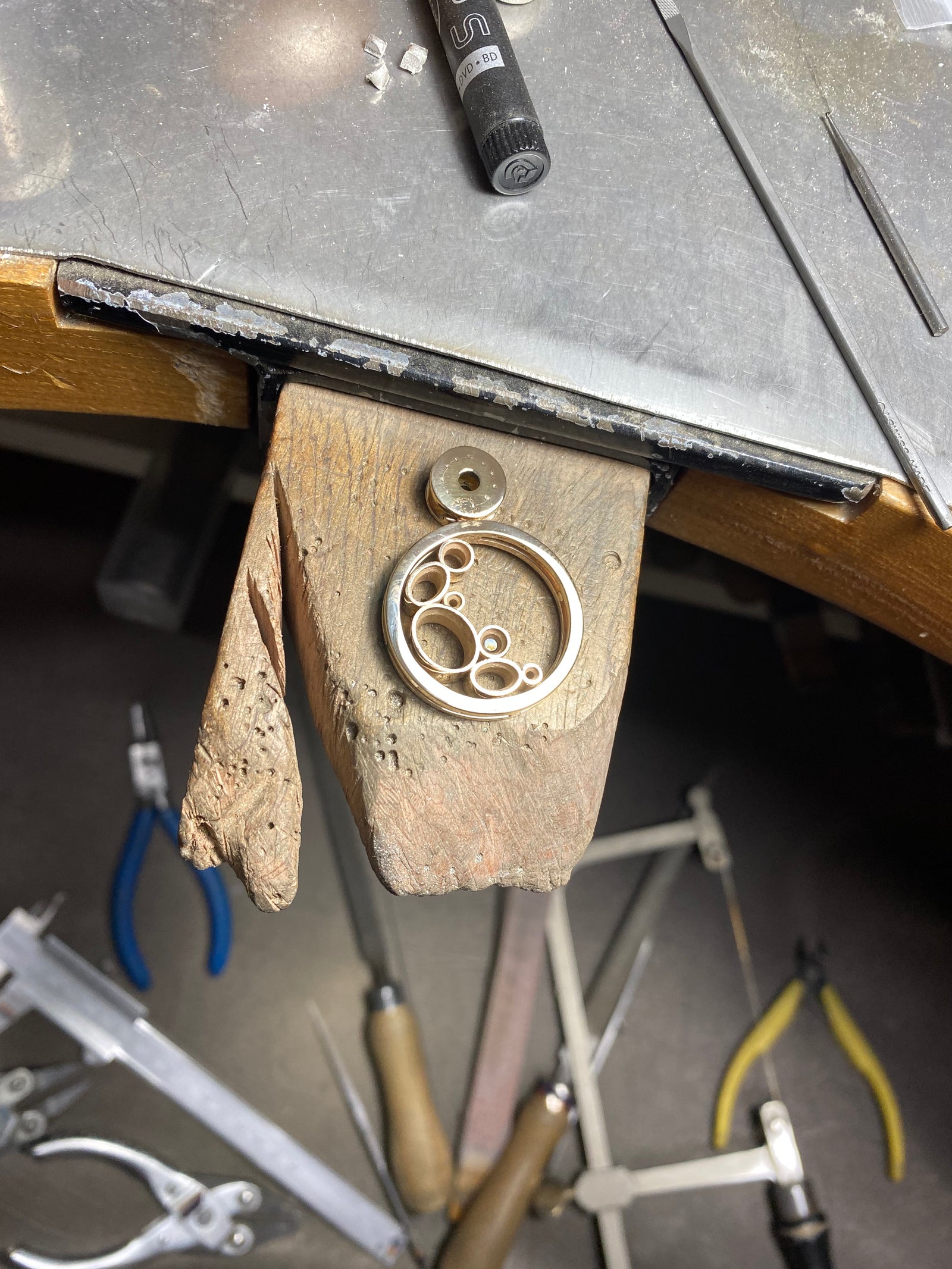 Design Time
After you have confirmed your design, development of your custom piece begins! Erika will hit the workshop and create your bespoke design. The time will vary depending on the complexity, materials used and project workload. Metal work will be completed, including melting down any jewellery to be repurposed, settings will be created and finally the gems will be set.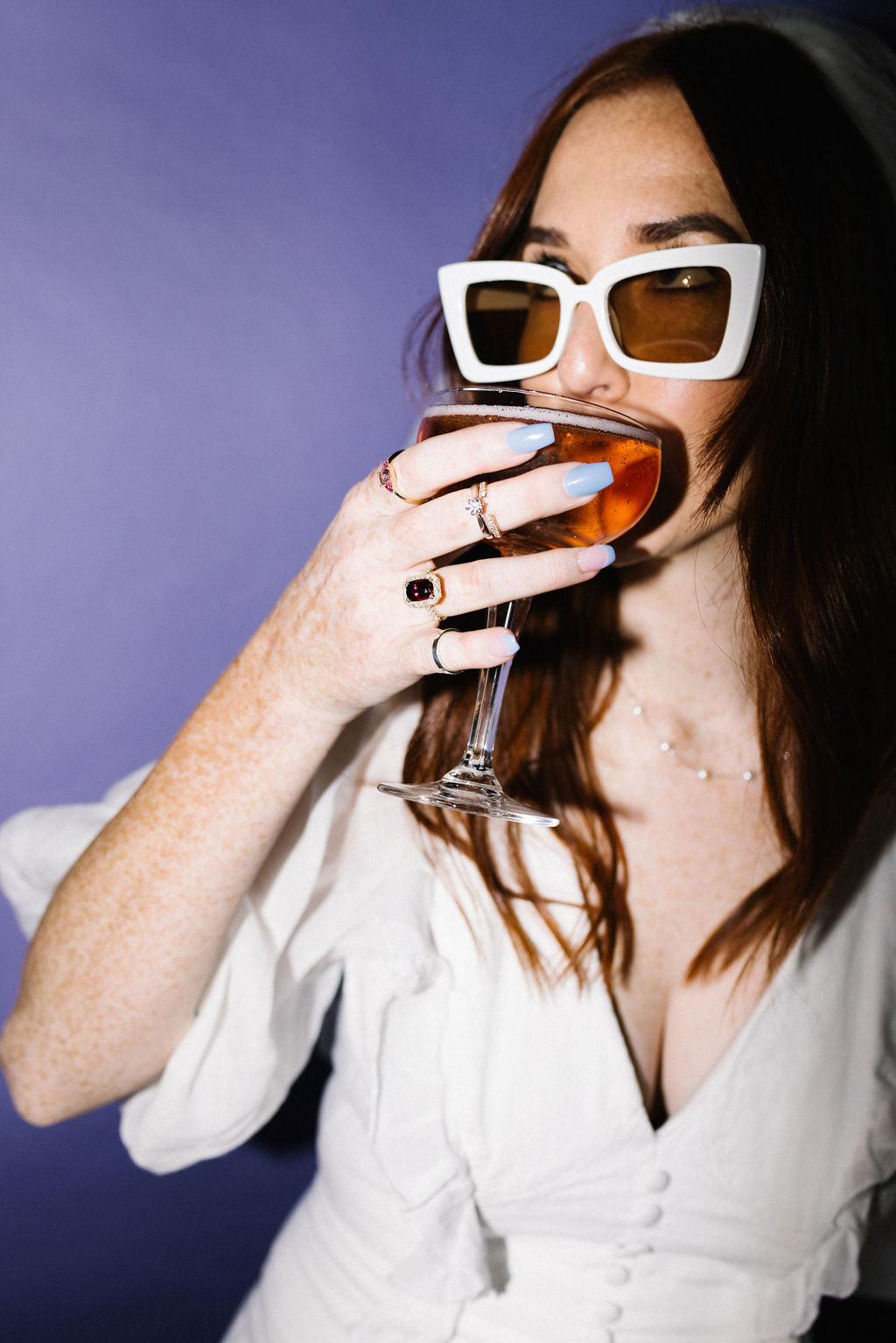 She (your custom piece) Is Yours!
Once completed, your piece will have an independent valuation, polish and photoshoot before being delivered to your doorstep!
CUSTOM ARCHIVE BLOG
Past Custom Piece Designs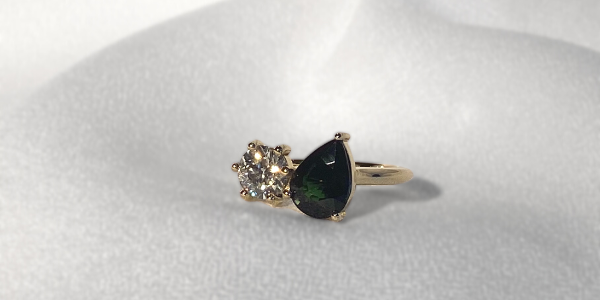 Bringing this Toi et Moi style ring to life was an absolute honour.
Inspired by the popular Green With Envy design by Erika Watson, the ever so pretty in pink Passion Pop was born!
Thoughtful and personal is how you would sum up this project. When this mother came to me she was looking for a special gift for her daughter living in Canada.
ERIKA WATSON CUSTOM DESIGNS
Jewellery Archives