CRAFTED WITH LOVE
Classic Everyday Jewellery
REPURPOSING UNUSED, OLD & HEIRLOOM PIECES
Something old into something new
BESPOKE & CUSTOMISED
Wedding & Engagement Pieces
Bespoke, customised jewellery designed and made with love
to make you feel unique.
Erika watson
NZ Custom Jeweller
Goldsmith and gem stone enthusiast Erika Watson didn't always dream of what she does today. Exposure and work experience with great jewellers around the country inspired what has become a thriving career and passion.
Customised from start to finish
Quality, Personal & Professional
Whether you're purchasing one of Erika's bespoke pre-made pieces or getting a custom-made item, your experience at Erika Watson Jewellery will be completely personal and unique to your needs.
I absolutely love the pieces I have bought so far. I wear them every day and they are very special to me. I love how Erika made changes for me to suit what I wanted, super lovely to deal with and super fast on delivery of the items! The quality is outstanding, highly recommend and I can't wait to add more to my collection!
I've been lucky to have a few pieces of jewellery made by Erika over the years and they are absolute treasures. These pieces are set to become true heirlooms – strong enough to wear every day, and beautiful enough for special occasions.
Erika made me some amazing pieces for my wedding. The quality and detail was exactly what I had asked for. She made the most personalised and special tanzanite necklace that I absolutely love! ...Would 10/10 recommend her to everyone for any jewellery needs.
Erika was so easy to work with...She did such a beautiful and thoughtful job turning some sentimental jewellery into a delicate modern piece I can wear everyday. I'm so grateful to have something so special that will last forever and I can't wait to add more pieces to my collection from Erika.
My silver necklace by Erika was the best Xmas gift I could have received, the design and quality is outstanding and it goes perfectly with my day to day life. I love it!
bespoke jewellery
Custom Design Process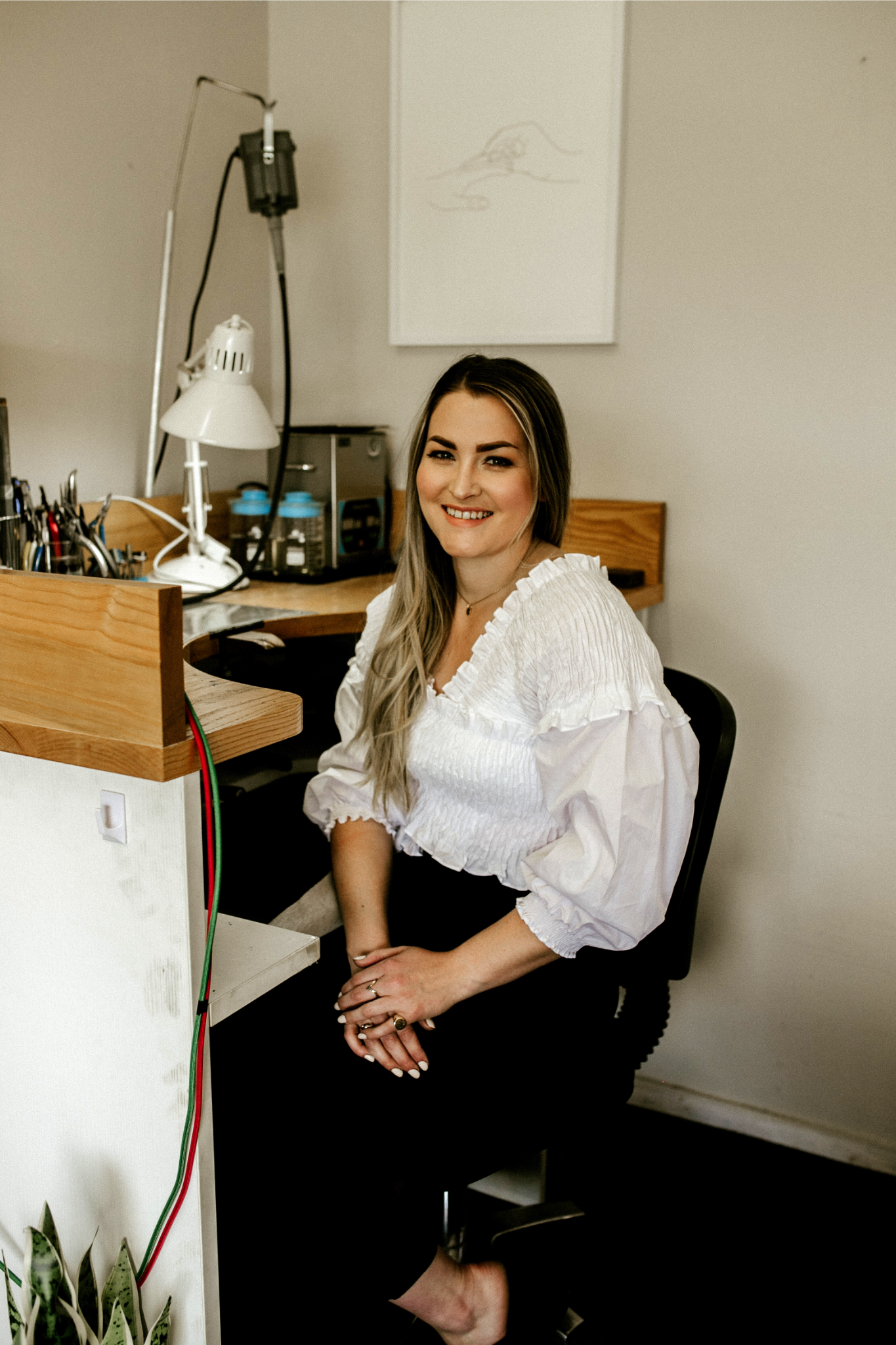 Vision Board
Whether you have completed an online custom design request or not, you will have an in-depth consultation with designer Erika Watson herself. Here you will discuss your visions, requirements and jewellery purpose.
Bespoke Concepts Developed
Following your in-depth consultation Erika will go away and design your custom jewellery piece, bringing back a variety of concept sketches for you to review. Together you will talk through the design and Erika will take those suggestions and create two or three final concepts to choose from.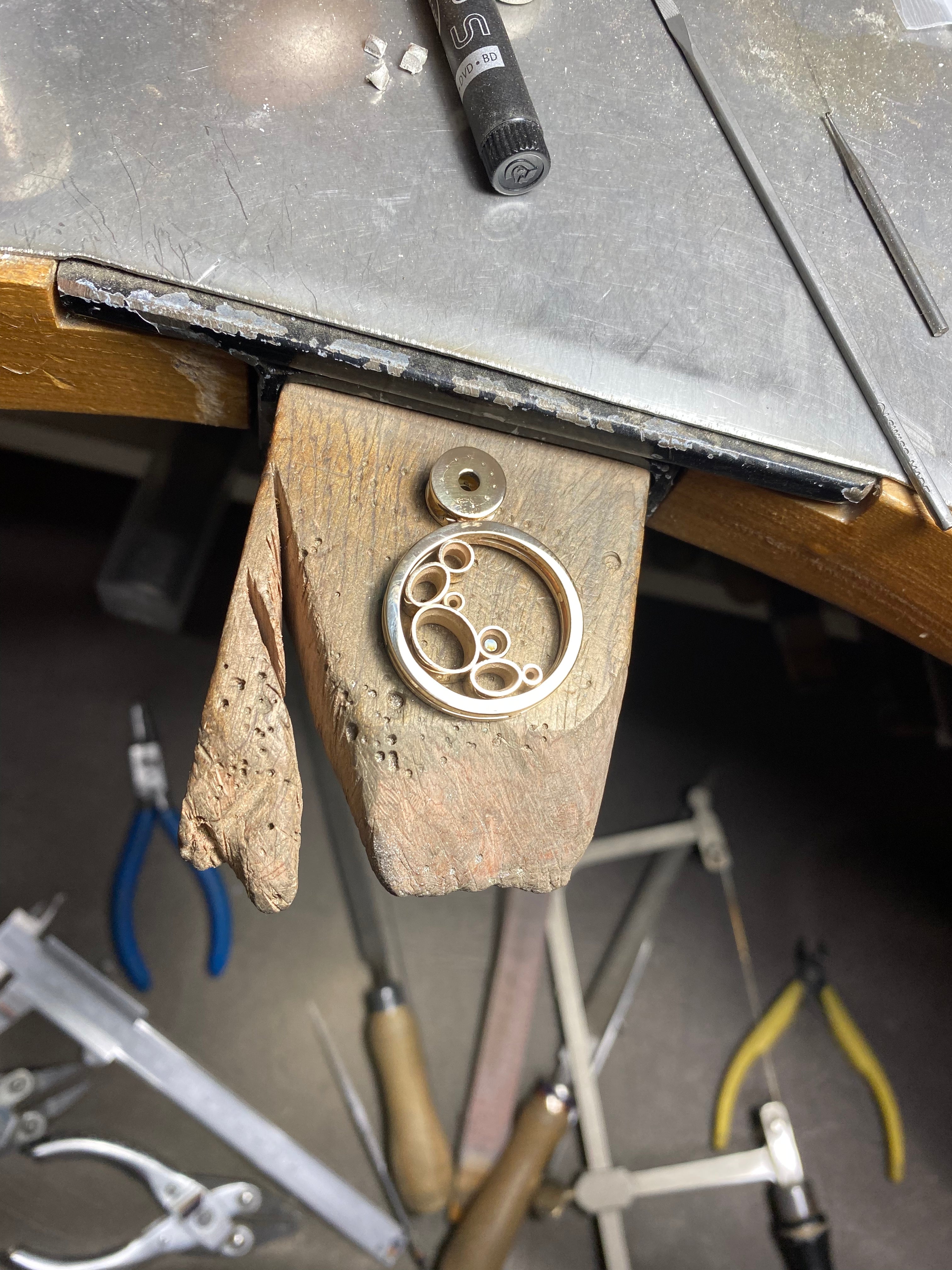 Design Time
After you have confirmed your design, development of your custom piece begins! Erika will hit the workshop and create your bespoke design. The time will vary depending on the complexity, materials used and project workload. Metal work will be completed, including melting down any jewellery to be repurposed, settings will be created and finally the gems will be set.
She (your custom piece) Is Yours!
Once completed, your piece will have an independent valuation, polish and photoshoot before being delivered to your doorstep!